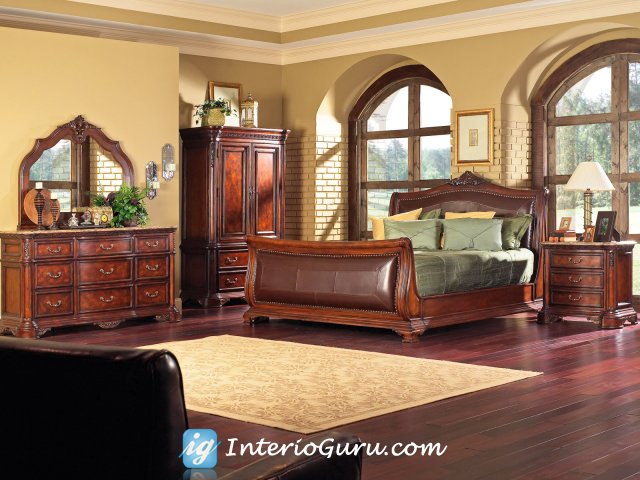 Bedroom Furniture
We wish to relax in our bedroom after a long tiring day at our workplace. Furniture contributes to the overall look of any room and bedroom is no exception. A comfortable bed and a good night's sleep decide a great deal about our day ahead. Modern bedroom furniture adds a gorgeous and glamorous look to the bedroom along with providing comfort. People usually customize their bedrooms with beautiful beds, cupboards & chairs to provide a natural and graceful look. You should decide on the furniture after you have decided on the paint, colour scheme and flooring of your room as the furniture should be as per the theme of your room.
Bedroom Furniture tips:
Wood is the most obvious choice for furniture in the bedroom as it is warm, durable and elegant. When decorating a bedroom, we recommend you to furnish according to a particular theme so that the room gets a complete and consistent look.
These days white bedroom furniture is much in demand as it looks sophisticated and has a calming effect on our senses. This kind of furniture looks completely elegant and is available in various designs and styles. It includes bedroom furniture beds, wardrobes, dressers, chests, nightstands, trunks and mirrors. However decide on the colour as per the overall colour scheme.
Some must have furniture for your bedroom would be a beautiful and functional headboard, a bed with strategic storage space, a durable dresser for your dressing up needs, a chest for organizing clothes and accessories, an elegant armoire to hold your belongings and a night stand to keep all your essentials within reach.
Where bedroom is not a storage space you do end up storing all your personal belongings in this space. Make sure that you have an intelligent choice of furniture for your storage needs so that you do not end up in a clutter. Everything should be strategically stacked without much being visible.
Personalize this space as per your own character as not as per the professional designer. You can take essential advice but remember that you would be spending most of your time in this room. Furnish it as per convenience without compromising on the visible beauty. Mix and match beautiful pieces with time and accessorize your room to make it a reflection of your personality.