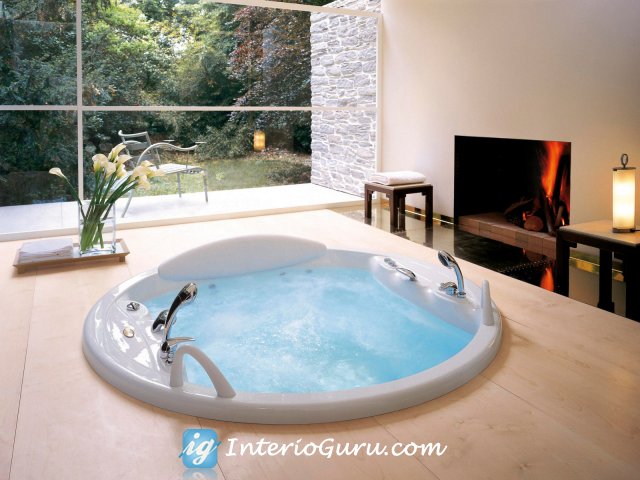 Bathroom Accessories
Bathroom is your absolute intimate space where you spend a considerable amount of time each day to bathe and groom. The bathroom accessories not only provide convenience but also make the space decorative and pleasant. You can make your bathrooms inviting and attractive by accessorizing it with decorative and useful pieces available in abundance in the online and offline markets.
Here are some of the bathroom accessory ideas to help make your bathroom complete :-
Mirrors:
These are essential elements of the bathroom not only for their functionality but also for adding an element of style. You can do away with the regular mirrors and have mirrors with accents and interesting shapes. Storage cupboards and medicine cabinets can be hidden well behind the mirrors.
Massaging mats:
You can augment your bathing experience by using massaging bath mats which have suction cups to hold them to the bathtub. When you turn the power on you get a full body massage as you bathe. These mats are available in various colors and you can choose one to match your color scheme.
Shower curtains:
Shower curtain are an essential add-on unless a glass door is used. They can beautify the bathroom as they are available in attractive colors and styles.
Magazine holders:
As a place to relax, Bathrooms now give space to the magazine holders well. They can be selected to coordinate with the décor of the bathroom and are available in water-proof material to prevent them from getting damaged.
Showers:
A very important bathroom accessory is the bathing shower. In recent times we have seen showers changing their forms and styles drastically. Earlier it was a stream of water splashed from the top, where as now innovative designs and styles have flooded the market. Choose one to suit your bathroom décor and personal needs.
Other than the above mentioned accessories there are the toothbrush holders, shower mats, soap and toothpaste dispensers, towel hangers, robe hooks and many more add-ons which can give your bathroom a refreshed look. Explore the markets and choose the best for your essential space.