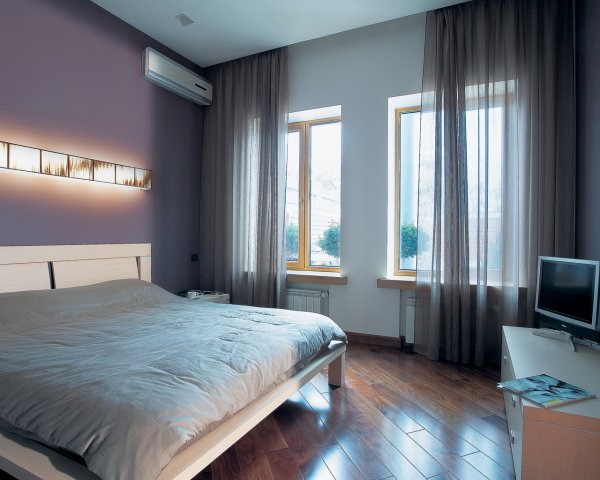 Vastu Shastra for Bedrooms
People have started relying on Vaastu Shastra to live a stress free life and this is being practiced since ages. Vaastu for bedroom is very important as it provides you relief from the stressful routine and ensures energy and prosperity. Vaastu lays stress on placement of bed, color scheme, doors & windows location, electronic gadgets placement etc.
A few Vaastu tips for your bedroom to have a peaceful and prosperous life:
The main bedrooms should be in the South as the North is meant for the Living room and entertaining guests. Hence a private space like a Bedroom should be located far from the front and ideally, that is the South.
Avoid bedrooms in the North-East as the North-East corner which is engulfed with early morning sunlight, is ideally suited and hence reserved for a meditation room or Puja room.
Avoid bedrooms in the middle of the house as it is obvious that a room in the centre of the house will be used for movement and accessing all the other rooms, and hence a Bedroom that requires privacy and quiet, cannot be placed here.
According to Vaastu, make sure you keep your towards the south while sleeping. Avoid sleeping with your head towards the north side as it might cause night mares and & disturbed sleep.
Best suited direction for constructing the master bedroom can be south west. Go for square or rectangular shaped bedrooms as they provide peace and prosperity in the house. Any other shape should be avoided.
Pictures, inspiring quotes, paintings or flowers in the bedroom provide peace and serenity. Try using pleasant and happy images for the in flow of positive energy. You should never place an aquarium in the bedroom as they cause material loss. Make sure you do not place a television in the bedroom as it brings negative energy (Yang Energy). Human beings need positive energy which is Yin energy.
Bedroom is the place where you rejuvenate after a long day at work and hence you should ensure a good flow of energies in this room.