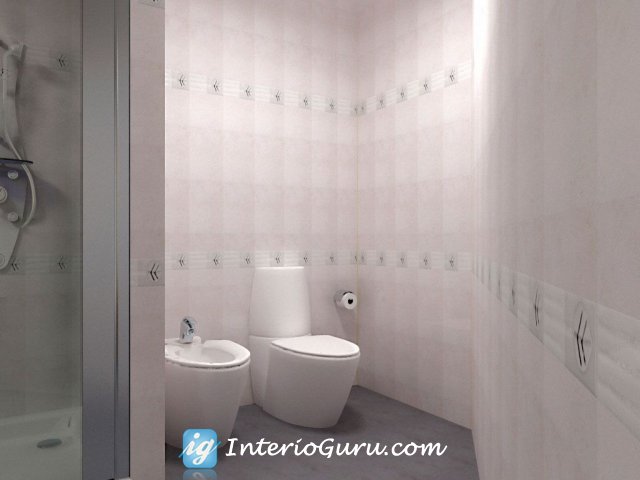 Bathroom Tiles
Bathroom is perhaps that corner of the house which is most visited by all family members and at times by the visitors. Therefore, it is very important to make it visually attractive & comfortable for all. Tiles primarily decide the look of the bathroom and hence it is essential to choose the best ones for your personal abode.
Tiles are available in a variety of shapes, sizes, patterns and textures in the market. Their price depends on the quality, brand and the reputation of the store from where they are purchased. Ceramic tiles are most commonly used in the bathrooms because of their durability, resistance to dampness, safety and tendency to get cleaned easily.
The choice of the tiles would depend on your taste, the overall design and budget. The wall tiles must match adequately with the floor and d├ęcor of the area to give the bathroom a comprehensive look.
Here are a few suggestions to help you choose the right tiles for your bathroom:-
For a contemporary look you may consider using bright and bold colored tiles. Various shapes or graphics set against plain backgrounds give a smart look to the space. Contemporary style accessories and fixtures can further add appeal to the overall look.
In a limited spaced bathroom make sure to avoid dark colors as these can close in the space and make your room look apparently smaller. Light and neutral shades bring extra light to the bathroom. Tile color is an important element as it can affect the look of the space to a large extent, making you feel calm or energized.
For a feminine, soft, romantic look you may use floral tiles which come in subtle colors like pink, light green or light blue. A ceramic hand painted sink and fresh flowers could further enhance the look.
You may choose a colored grout to create a contrast with the ceramic tiles. For instance, with white tiles you could also use blue, red or yellow grout for making a contrast. Make sure to apply sealers to grout lines in areas of heavy wear as sealers protect and preserve grout colors in an effective way.
Where the choice of tiles is a very personal one, you can take advice from a professional to help you choose the correct color and design for your bathroom. As tiles are an investment for a long term, it is essential that you choose the right ones for a refreshing experience every day in your essential space.