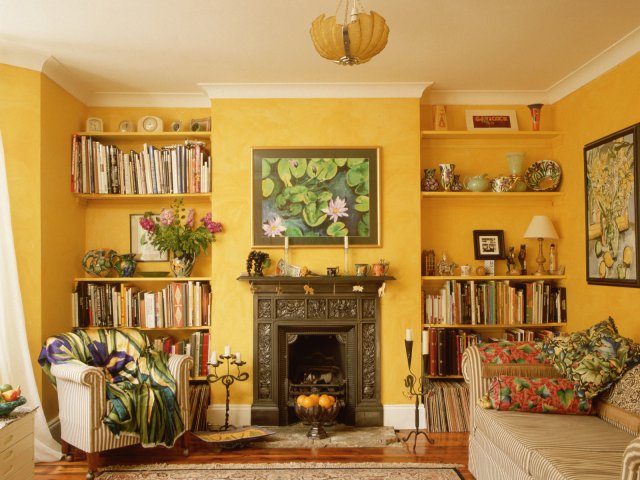 Living Room Feng Shui Ideas
Feng Shui is a science to attract positive energy to improve your life in all aspects. It helps us to achieve harmony by correct placement & arrangement of elements in a given space. Living a Feng Shui life can provide you peace and tranquility. Weather, astronomy, geomagnetism are central components of Feng Shui. Using Feng Shui products can have a positive impact on health, increase fortune and help to have better personal relationships.
Some Feng Shui tips for your living room :-
Place the sofa in the corner which is farthest from the door and windows and make sure the sofa is clearly visible and provides a clear view of the door.
Do not allow space in between the wall and sofa. Wall is essential for providing security & protection to the members in the Feng Shui house. Don't place the sofa in front of a window or directly opposite the door. Since energy flows between the door & window, it would restrict the path of your guests.
Make sure you do not have lights or beams directly above the sofa as this would release the flow of negative energy.
Use of screens & partitions to influence the energy flow is highly recommended. This way the flow of energy can be directed to other parts of the room.
Having red colored sofas in the living room promotes harmony and health for everyone living in the house. The color red is considered to be very auspicious for all the family members. Put a dragon tortoise in the northern side of your living room for protection and good fortune. The dragon tortoise protects and supports your ideas and represents longevity.
Placing a laughing Buddha is a good Feng Shui practice to enjoy good wealth & prosperity. This denotes that all the members living in the family will be happy and in a perpetual good mood.
Under the Feng Shui living room colors we can consider red to be the most appropriate one as Chinese people believe that the color red and its various shades bring luck and warmth to a house. They also believe that luck & prosperity & everything good in the world travels on waves of healthy energy.
Try to keep the curtains of the living room closed at night. Don't leave your windows open in the night as it is considered to bring bad luck. While choosing windows octagonal & arched windows are considered to support Feng Shui practice.
Feng Shui is completely based upon the positive energy attracted by our physical and emotional environment. Choose the correct color, strategy, elements and the positive energies will follow you