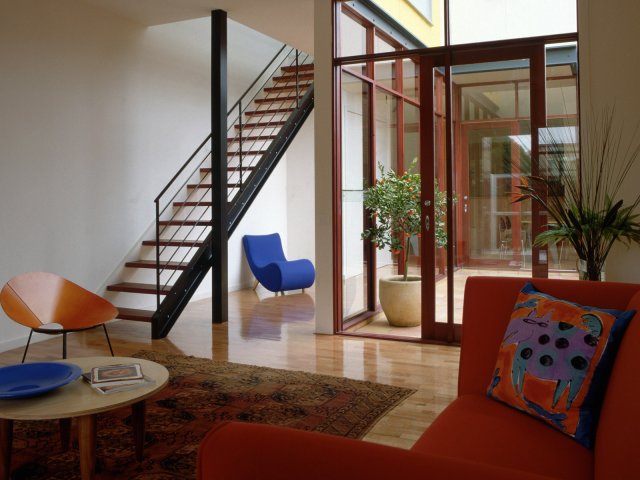 Living room flooring
A living room floor can augment the look of the room if complimented well with the furniture and accessories used in your living space. There are a variety of options available today in the market for you to choose from as per your taste, style and the personality of the space. We will introduce you to some of these styles to make your living room flooring decision more convenient.
Wooden floor :
A perfect choice for splendor and warmth under your feet, wooden floors has been a popular choice of people who look for luxury along with durability. With improved manufacturing techniques, solid wooden floor cost has come down as compared to the engineered wood flooring, and they can be refinished and sanded to renew the look as and when required.
Wall to Wall Carpet:
A very luxurious and elegant choice which can add warmth and visual splendor to a room is carpets. You can opt for bright colors if you want to highlight the floors and for neutral hues if you want to underplay the floor space. It has a disadvantage of being useful only in air-conditioned environment and dust free zones, however if you wish to have a luxurious space carpets could be the answer to all your needs.
Terra-Cotta:
Apt for warm climates, terra-cotta floors are cool under your feet and perfect for casually styled rooms. The most crucial factor in these floor settings is the alignment as tiles need to be set perfectly to give an elegant look.
Carpet Tiles:
If you don't want to redo the overall flooring, you can opt for carpet tiles which can be pasted to your old floor made of plywood, wood or concrete. You can save money and pull off and wash the carpet tiles whenever you need to clean them.
Concrete and Natural Stone floor:
You can use concrete or Natural Stone for your living area as they are easily manageable and provide a chic and polished look to the floor. The floor can be stained for leather or other fantastic effects and are perfect for modern living areas.
Marble Tiles:
Marble has been the choice of many where living room floors are concerned. The glossy and chic marble tiles can go well with the lavish furniture and augment the look of your living room along with creating a formal ambience.
Laminate floors:
Where wooden floors can prove to a bit expensive laminates not only reduce the overall cost but also can provide you with a practical, stain free option for your living area. These floors are available in various finishes to match the décor of your space.