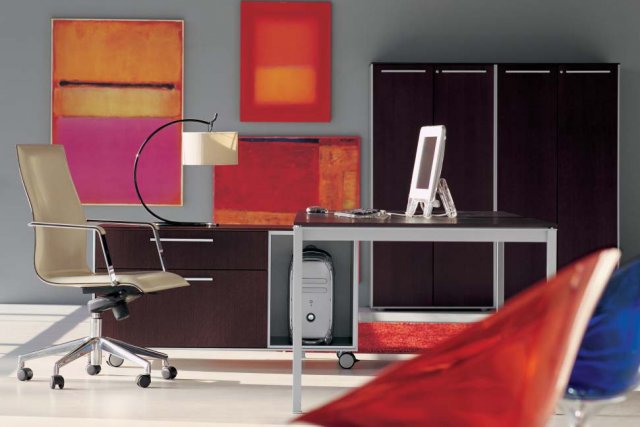 Master Cabin
One of the most important parts of an organization is its office master cabin. The office master cabin interior design reflects the level of organization & its work force. Therefore, it is essential to have the correct decoration to leave an everlasting impression on the clients. Usually, the significance of the master cabin interior design is overlooked at the stage of the company's establishment. A person spends maximum time in his office so it becomes necessary to make the master cabin welcoming, professional and warm. Clients, customers and other important people visit the office and carry an impression with them which stays for a long time. Therefore the master cabin interiors must offer its guests a warm and welcoming feel & also make them aware of the status & value of the company.
Master cabin is the hub of all important decision making activities going on in the organization. And so, it is obvious that it will be loaded with all the modern equipments required in an office space. Try to strike a balance between functionality and looks by installing modern, aesthetically pleasing equipment. The lights should be bright enough to facilitate work but not too bright so as to spoil the ambience of the room.
The room should be noise free and sound proof as most of the important decisions and strategies are to be discussed there and the interference of noise can certainly harm the work.
Here are some of the important factors to be considered before deciding for Master Cabin decoration, fixtures or fittings:-
Type of business dealings done by the organization.
Availability of the floor space and required equipments & furniture it needs to hold.
Type of clients and people that visit the office.
The total budget spared for the master cabin interior design.
After considering all these factors it would be convenient to decide on the kind of furniture you would like to install in the office space, the placement of desk, chairs, electric equipments, wiring of equipments and telephones, colour scheme etc.
The business done by an individual or an organization is reflected by its office interiors and it is essential that it gives the right and long lasting impression to the visitors.