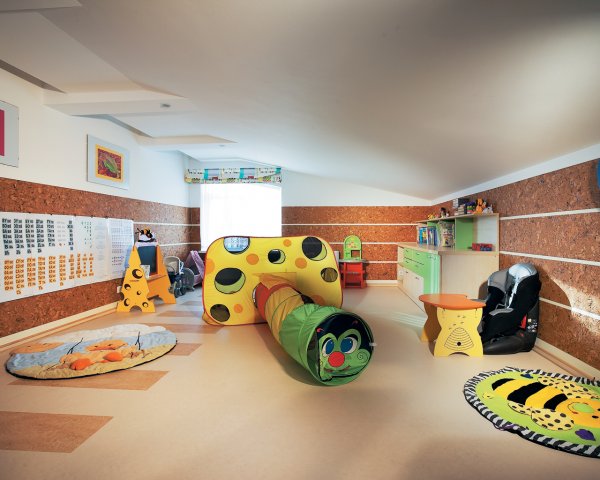 Kids room designs
From small beginnings come great things
Who says the world of interiors is restricted to adults only. There has been a tremendous rise in the demand of designer stuff for kid's room in the modern times. In fact a lot of research is underway to understand the psychology of kids and how there room surroundings can affect their personality and growing up years. We would love to give our children a fantasy room where imagination and fun can run wild and for that you have to make kids room interior interesting and playful.
Modern trends in kid's rooms
There has been a tremendous growth in activity driven stuff for kids' rooms like rock climbing walls, beds with tunnels, even swings inside the rooms. Outdoor activities are decreasing day by day and parents want to inculcate maximum activities within the rooms. Dry erase walls are in trend as kids love to write and mess up the walls. Having a lot of board games and coloring and dough molding areas are a preference over television and video games. In many households kids rooms have been used as a family room where all gather to have fun.
Ideas for creating kids' space
You have to remember that kids grow fast and their room also has to grow with them. The transition of an infants room into a teens rooms is evident with time and you have to keep the flexibility to bring about this change. Go green while you chose stuff for your child. Green products are now widely available and would help your child grow in a healthy environment. You can buy furniture that can be adjusted in size as the kids grow. There are adjustable cots, tables, chairs available in the market which can be an intelligent choice.
Remember kids love colors and characters
While decorating the kids bedroom the initial step should be colouring the wall. Use their favourite cartoon or fairytale characters, flowers, butterflies, fishes on the walls or opt for a fully themed room. The ceiling may be painted with the sky theme using fluorescent planets, stars and moonlight like light effects for a dreamy touch. Adding a splash of colour will create an inspiring atmosphere for them and unwind their creative soul.
Beds for a good night
The bed for your child must be low in height and should be plump, soft and cushioned for comfort and a sound sleep. A variety of beds are available for the kids like canopy beds, bunk beds, race car beds & wonderful fantasy beds for you to chose from. There are options of shapes, colours, sizes and styles to suit your child's imagination.
Chose the right fabric and furniture
The fabric of kids room should be given due importance. Washable and lasting material is always preferable. Kids room decor can't be complete without chairs and table which should be stylish, trendy and comfortable. The table must have a large space with drawers and open work areas. For the chairs you can go for different designs and styles as per kids liking but make sure the chairs are comfortable enough to allow right kind of posture while studying.
Accessorize to complete the look
Fancy wall clocks, animated bed lamps and various types of wind chimes and wall hangings matching the room theme are other add-ons that enhance friendly ambience of a kids room design.
Design a room for your child that you never had but craved to have. What better ways to fulfill your dreams than by letting your child live them!