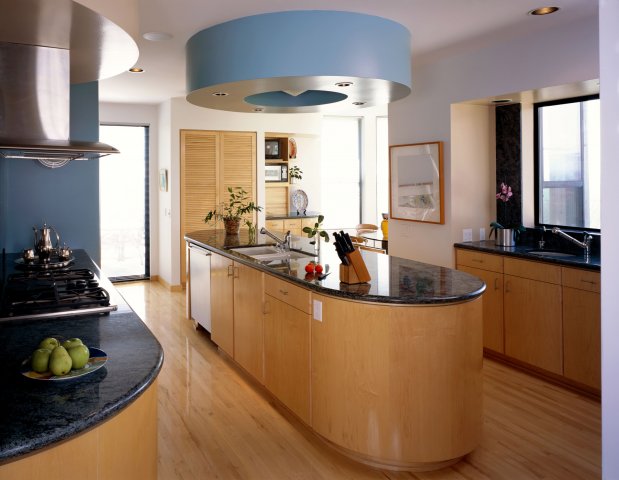 Modern Kitchen Appliances
When it comes to entertaining guests and pleasing the taste buds of your family members, kitchen is the centre of major activities. A variety of kitchen appliances is now at your doorsteps to make cooking a pleasurable and convenient experience. You can choose from an array of support equipments available in the shops or online. It is a misconception that modern appliances increase the cost of your kitchen design as in the long run they turn out to be economical and beneficial in terms of time and efforts.
We have tried to list a few of the appliances most commonly used in a kitchen :-
Gas Stove
This is the basic source of cooking food other than solar cookers. These gas stoves primarily start from single burner to four burners, and toughened glass top gas stoves as well. Taking full care of the user, knob and push button controls are installed in the front which prevents user to reach across the hot burners. There are many companies like Elba, Sunflame, Faber Heat Kraft, Glen, etc. which manufacture gas stoves which provide high efficiency and performance. Gas stoves can be used for domestic and commercial purposes.
Dishwasher
Dishwashers have been accepted as major kitchen appliances by many women as they reduce the hassles of cleaning dirty utensils in a lesser time. There are various types of dishwashers available in India varying with size like Built-In, Free Standing, Integrated and Table Top. Built-In dishwashers are integration to the modular kitchen and aren't movable. The standard size of the dishwasher can be 60 cms in width, 85 cms in height and 60 cms in depth. Various brands which manufacture dishwashers are Siemens, IFB, LG, Kaff, Faber heat Kraft etc.
Refrigerators
Dealing with the changing temperature, refrigerators have added themselves to the category of Major Kitchen appliances. With the advent of new technology, many companies are providing alluring offers with great price. Various types of refrigerators available in the market are Bottom Freezer Refrigerators, Compact Refrigerators, Counter Depth Refrigerators, Freezer Less Refrigerators, Side-By-Side Refrigerators, Top Freezer Refrigerators, Wine Coolers and Freezers. There are many brands like LG, Kelvinator, Hitachi, Toshiba, Haier, Samsung, Whirlpool, Godrej, IFB etc. who provide their customers value for money offers.
Electric Chimneys
Electric Chimneys are getting popular among Indian modular kitchens providing great benefits of smoke free kitchen. The big players in this category are Cater, Faber Heat Kraft, Glen, Hindware, Inalsa, Seimens and Sunflame. This product has changed the lives of many women allowing them to enjoy cooking their favorite dishes. These chimneys come in various regular & decorative styles suiting all pockets.
Microwave-Ovens
A modular kitchen in incomplete without Microwave ovens which has emerged as an extremely useful kitchen appliance. Different types of Microwave ovens are available in the market like compact, countertop microwave, convection & grill microwave etc. The leading brands in this category are LG, Bajaj, Electrolux, Godrej, Haier, Panasonic, IFB, Samsung, Sanyo, Sharp, Kenstar, Videocon, Whirlpool etc. Users can make a choice from these brands depending upon the functionality and the cost.
Food Processors
The rapid increase in the sales of food processors is leading to replacement of traditional mixer grinders. Food processors have made the task of cutting, chopping, grinding, whipping etc very easy and convenient for the users. Brands which manufacture this appliance include Inalsa, Siemens, Kanchan, LG, Sumeet, Jaipan, Kenstar etc.
Other than the mentioned appliances there are many more kitchen gadgets, which have made cooking a child's play. The modern households have changed the trend of only the house wife cooking for all. We see almost every member of the house as a user of these appliances and the kitchen gadgets are the major cause of this shift. With the addition of many major & minor kitchen appliances we can make our modular kitchens perfect for all users.