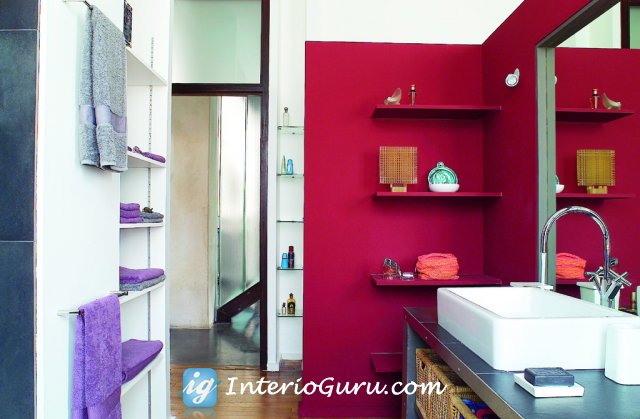 Bathroom Sanitary Wares
Besides the standard functionalities, the modern interior trends define bathroom as a space which requires thorough attention and creative inputs. This change has come up with the changing perceptions and needs of people along with the changes in this space over a period of time. People have become choosy of what kind of accessories and sanitary ware they want and go to the extent of hiring professionals to adorn their personal haven. Sanitary products include washbasins, cabinets, water closets, pans, bathtubs etc. You can find all these in a variety of designs, styles and colors and even choose a theme like contemporary, traditional, fantasy, country or simple shabby chic to help you make the choice.
The most useful and functional elements in a bathroom are the sanitary wares. To a layman, sanitary ware is all about colors and shapes and there is little understanding about other important factors to be considered while you purchase these essentials. Color and design are surely major considerations; however you also need to think about the quality, ease of installation, cleaning ease, wear and chipping resistance etc. For quality and functional sanitary ware, you must consider these factors in detail
Ease of installation:
You should select sanitary ware not just on the basis of visual attractiveness but also on the ease of installation of these elements. For instance to install a basin, you might need to create one or two holes based on the tap fittings. They can be the attached to walls or can be pedestal based.
Chipping resistance:
Before you choose a sanitary ware, consider the design and strength of the product. The design should be well rounded as edges might result in damage and chipping. If the sanitary ware is not constituted properly or is weak it will break or chip off in a short span of time.
Cleaning ease:
It is important to know about the cleaning criteria of the sanitary ware you choose as they get exposed to bleaches and chemicals used for cleaning Most of the sanitary wares made of ceramics is prone to physical and chemical damage when being cleaned. The surface glaze is affected by the use of bleach and abrasive cleaners with time. Due to this, it might become rough and liable to lime scale and dirt retention.
Gloss:
Gloss is a very slanted component but even the untrained eye can make an ample appraisal. Notice the pinholes and erratic dullness and check the surface for smoothness before you purchase.
A well accessorized bathroom not only gives you comfort and vitality, but also is a reflection of your persona. A dull looking bathroom can be made to look fantastic with the right kind of sanitary ware. So do not shy away from going to the market and selecting the best quality sanitary ware for your grooming space.