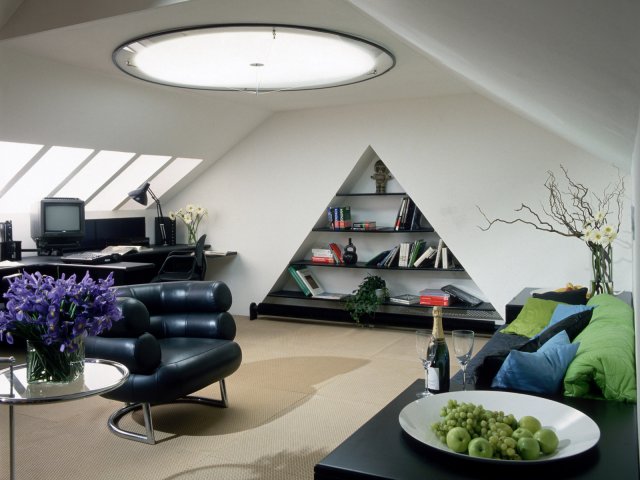 Living Room Lighting
Lighting up a living room is as difficult a task as it is interesting. Where the other rooms can be adorned with more of functional lights, this space has to have a strategic mix of functional as well as decorative lights. The four layers of lights as popularly known are well suited for this room. They are the ambience lights (which evenly lights up the entire room), the spotlights (for specific tasks like reading), the accent lights (the adjustable track lights to highlight any part of the room) and the decorative lights (chandeliers and lamps).
To make your living room bright and attractive use the following suggestions :-
Dramatic effects:
To highlight the spot where you want to draw attention (a fireplace or a painting), use accent lights. This can be a conversation starter and a perfect place for you to showcase your valuables.
Use Dimmers:
Install dimmers for different lighting effects during the course of the day. This will enhance the light life and control your electricity bills too. In addition, dimmers can help you create a perfect ambience for different kind of gatherings.
Natural light:
To complement all the layers of lighting, natural light are the best source of light which not only is better than electric lights but also healthy and pleasing. You can install windows, widen the existing windows or manage a skylight to make your living room illuminated with sunlight.
Professional help:
If you have a grand living room and you want to make it the highlight of the entire house you can go for professional advice and assistance. It will be a bit too heavy on your pocket but it would be an investment you would not regret.
Save energy:
using energy efficient lamps and lights help you save a lot on your monthly electricity bills. These devices are atmosphere friendly and provide the same amount of light as other available options.