About Me
No personal information shared.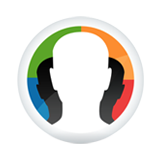 Gita
Karma
Member since
Friday, 07 September 2012 05:26
Last online
1 month ago
Profile views
80 views
Profile Type
Non Commercial
Do you have a pantry? Even a dining room can be a good option. There are under counter refrigerators available in the market for small kitchens. You can consider getting one for yours.Tags:bizarrehospitalityleisurerestaurantsunique...

Bathrooms need natural air and you have to keep the door open for some part of the day. May be you can do it when you are not using the room. If you don't have space for exhaust fan, install a ceiling fan, put it on and open the door for a while.Tags:contemporarymodernwindows...