About Me
No personal information shared.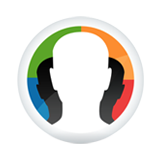 Kanwaljit Thakur
Welcome to the world of interiors!
- 9 months ago
Karma
Member since
Saturday, 12 May 2012 10:15
Last online
9 months ago
Profile views
159 views
Profile Type
Non Commercial
Dear Jassi, Thank you for showing interest in our website. You can definitely submit your work by clicking on PUBLISH ON Interioguru link at the home page. Your work would be reviewed by our team of experts and if selected we would publish your article on our website....