About Me
No personal information shared.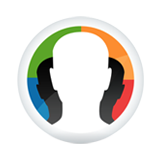 Paul Evans
Karma
Member since
Wednesday, 05 September 2012 05:07
Last online
2 months ago
Profile views
71 views
Profile Type
Non Commercial
Install an exhaust fan or a dehumidifier in the bathroom. That's the easiest solution.Tags:decorationwindows...

You can chose to install Cement backer board which is as good as traditional drywall, but is more durable. It can endure water and moisture and can prove to be quite stable. However remember to cover the boards with a water-resistant covering, such as polyethylene plastic or vinyl wall coverings.Tags:decorationhomestrends...