<![if gt IE 6]>
<![endif]>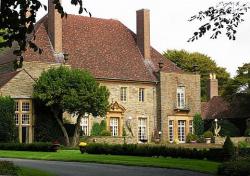 We all the know the passion that famous actor Nicholas Cage has for real estate.
Nicholas Cage's Mansion Interior Design



Somewhere or the other he is always engaged in buying or selling something or the other. For example, look at this garden district mansion that he made then renovated and is now selling off for $3.45 million in New Orleans. It is a piece of art in itself, its huge approx 13,176 square feel, and has 6 bedrooms and 5 baths.




In other words we may sum up by saying that Nicholas collects and maintains real estate property, as much as people would collect base ball cards.

Gray Craig's home in Rhode Island is also his creation, which he fixed up and had put up on the market in 2008.