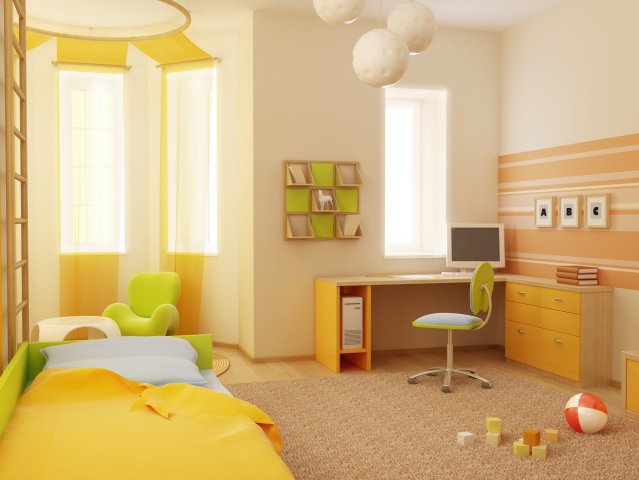 Kids room lighting
For lighting up kids' room a few considerations that parents should have in mind are that of safety, choice and the activities of the children. Safety is the prime concern where your child's room is concerned and hence you should be very careful about the outlets and wiring of the lights. No power outlets should remain open and protective covers should be installed to keep them out of reach of children. Use branded light equipments meeting all the prescribed safety standards.
Having done that you can think about making lights a highlight of your kids room as all the efforts you have put in decorating and furnishing the room can be enhanced gloriously with the correct lights. There are ambience lights as well as task lights which can be used in these rooms. Install dimmers to change the sharpness of lights during the day and night. A soft glowing light will help the child sleep peacefully and a brightly lit room would energize him for study and play.
Use of tracking lights can be a great addition as they can be rotated to the area where your kid is concentrating his activities. Match the lights with the overall theme of the room. The reading and computer area should be adequately lighted to avoid any stress to the eyes. Train the kids to operate all light gadgets, switches and dimmers for safety and convenience.
We know that light generates heat and hence the lights should be at an adequate distance from the kids reach. The closets should have fluorescent lights as they have a cooler effect and save energy. You can use spotlights to highlight the prime area of the room like the play and activities area.
Lights producing shadows may be avoided for smaller kids as they have a strong imagination and shadows created by the lights might scare them.
Use your imagination and help your child grow in bright surroundings with the help of correct lighting decisions.