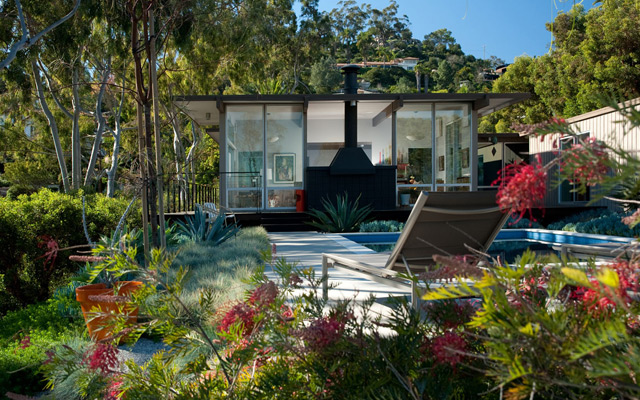 Outdoor Interiors
Having an outdoor space in the contemporary life set up is a boon in itself. And if you are one of the fortunate ones, you must convert this space into a relaxation haven for you and your family. A beautiful back yard or a front lawn can glamorize the look of the house and at the same time provide with a breath of fresh air, a relief from the congested life style. Create a lovely ambiance that is attractive and inviting as nothing can be more soothing than a relaxed time with your family and friends.
You can begin with deciding on what part of your premises you want to work upon to create an outdoor setting. If you are a first timer, start with a small patch and understand about the nitty-gritty of creating a wonderful space. After learning about the tasks, time and money involved you can then move ahead to take up the complete activity.
Understand the requirement of the outdoors for you and your family and the kind of people you want to entertain in the given space. You can develop a meditation area or a seating to entertain your family and friends. If you are fond of plants your focus area should be on gardening. Amplify and emphasize the natural beauty in the evening hours with outdoor garden lighting using energy efficient fixtures to create a soothing or dramatic effect.
Create a focal point by adding attractive lawn chairs, tables, pots and accessories for a quality time in your outdoors. You can take professional help and gain from their experience while you detail them about your specific requirements.
Outdoor spaces can be ideal for small gatherings and tea parties and prove economical and more convenient than a restaurant or market premises as a home can provides more comfort, privacy and fun.
With a little bit of creativity and research you can craft a heavenly outdoor premise with aesthetic accessories, tasteful furniture, plants and glamorous light effects. A good landscape devised with stone walls, paths, water bodies and decks can complete the look of your yard. Create a conversation place by arranging attractive seating around the most attractive area of the space. Table umbrella, cushions and rugs can be a part of your overall layout. Seasonal flowers can set the mood for a cozy evening with your special ones. Some decorative pieces like waterfalls, vases or sculptures can also add to the effect.