About Me
No personal information shared.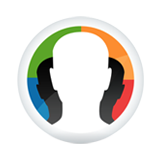 Priya sharma
Karma
Member since
Tuesday, 19 June 2012 05:36
Last online
8 months ago
Profile views
145 views
Profile Type
Non Commercial
These are small pieces of rugs which are joined together with adhesives and you can make carpet of your preference. It's a unique concept in the world of flooring.Tags:appliancescontemporarygadgetsmodernoffices...

The front door is the first impression of the house and needs to be attractive as well as sturdy to keep away the intruders. I wood suggest chose an antique strong wooden door with beautiful carvings and patterns. It will serve both your purposes.Tags:colourshow topaintswalls...